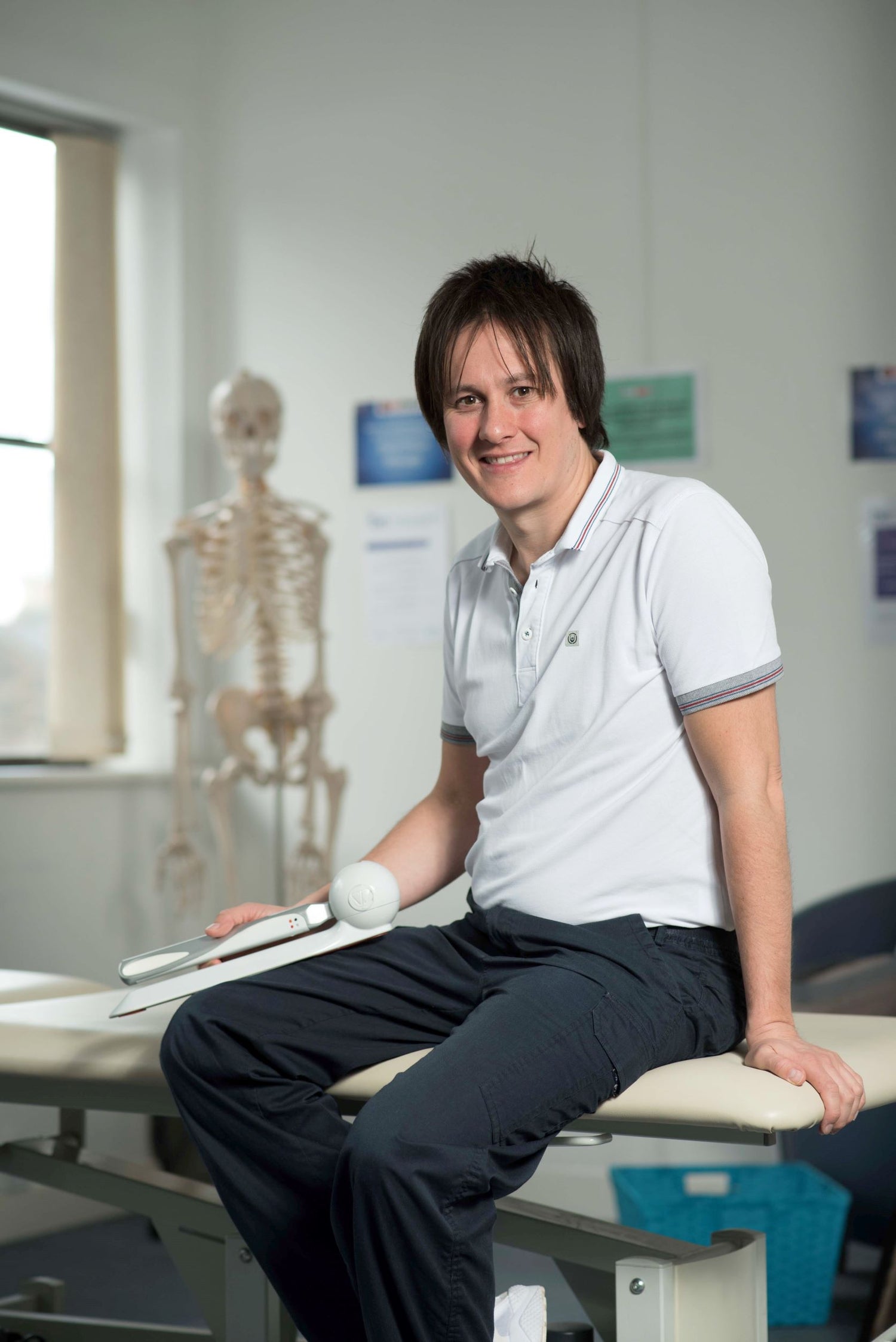 Meet the Inventor
Chris Aldred qualified as a physiotherapist from Manchester University in 2000. He spent 4 years in Shanghai, China, where he was the lead physiotherapist in an Orthopaedic and Sports Medicine Centre. The centre was set up by a team of specialists from New York City, with the objective of introducing and offering western health practices to people living in China. Chris equally learned great insight into eastern philosophy and practices.
Coming back home, he set up his own physiotherapy clinic, in his home town of Harrogate. It was here that he realised that self-management was the key to maintaining a healthy lower back. His objective was to empower his own patients in the fight against back pain.
Through dedicated research together with his clinical experience he worked in partnership with York St John University. The goal was to develop an easily transportable device, that the back sufferer could use anywhere, that would recreate the successful treatment he offered in clinic.
As a member of the Chartered Society of Physiotherapy (CSP) and Health Care Professional Council (HCPC) he gained great guidance and by his own admission "invaluable" advice into safely researching, developing and testing this new device. Testing not only showed that Pelvipro was both safe and effective with people suffering with back pain, the trials also discovered that Pelvipro would train and maintain the back pain sufferers optimal (for healing) spine/pelvis/hip position.
Pelvipro is recognised as a Class 1 medical device, which is regulated by the Medicines and Healthcare product Regulatory Agency (MHRA).
Chris continues to treat people with back pain, from his clinic. He is also developing and researching further ideas to help people, help themselves in the battle against back pain.